Propel Your Online Store to the Forefront with RankRocket
Looking to amplify your Ecommerce sales with adept SEO?
RankRocket is Ireland's leading Ecommerce SEO expert, turning browsers into buyers and clicks into sales.
Ecommerce SEO Services in Ireland
Boost Your Online Sales with RankRocket's Premier Ecommerce SEO Services
Product Page Optimization
Ensure each product shines in search results with tailored descriptions, meta tags, and optimized images.
Category Page Enhancement
Improve category pages for better user experience and enhanced search engine visibility.
Technical SEO for Ecommerce
Tackle site speed, mobile responsiveness, and site structure, ensuring smooth navigation and quick loading times.
Keyword Research for Products
Identify high-converting and relevant keywords that potential customers use in their product searches.
Content Marketing for Ecommerce
Create engaging, informative content that positions your online store as the go-to destination for information and purchases.
Link Building
Garner high-quality backlinks that drive referral traffic and boost your store's domain authority.
User Experience (UX) Enhancement
A seamless shopping experience is key. We optimize site design, checkout processes, and more for maximum conversions.
Schema Markup
Use structured data to enhance product listings in search results, showcasing reviews, prices, and availability.
Shopping Cart Abandonment Strategies
Identify bottlenecks in the buying process and implement solutions to recover potential lost sales.
Get a Free Ecommerce SEO Audit Now!
An exhaustive Ecommerce SEO audit is crucial for enhancing your online store's visibility and sales. With our no-cost audit, clients get a comprehensive breakdown of their Ecommerce website's SEO health, from product page optimizations to site structure, along with actionable steps to escalate their online prominence. Delve into the integral facets of an Ecommerce SEO audit and grasp its paramount significance in boosting your digital store's success. Explore our detailed template that underscores the profound insights and evaluations you can expect from our audit.
Skyrocket Your Online Sales with RankRocket's Dedicated Ecommerce SEO Approach
Website Assessment
We dive deep into your online store to pinpoint optimization opportunities.
Keyword Research
Our team identifies high-potential keywords targeting your products and niche market.
On-Page Optimization
Enhancing product descriptions, meta tags, and website structure for maximum search engine compatibility.
Content Strategy
Creation of compelling product content, blogs, and guides to engage and convert your visitors.
Technical SEO
Ensuring fast load times, mobile optimization, and smooth user experience to keep both customers and search engines happy.
Link Building
Establishing quality backlinks to improve domain authority and rankings.
Performance Analytics
Monitoring traffic, sales, and keyword rankings to measure the impact of our efforts.
Strategy Refinement
Tweaking and refining the seo approach based on analytics and industry trends to ensure sustained growth and prominence.
Select RankRocket for Premier Ecommerce SEO Solutions in Ireland
24/7 Support
Our dedicated team is always available, ensuring your ecommerce website ranks high and converts visitors.
Tailored Strategies
We craft ecommerce SEO strategies tailored to your unique products and target market.
Ecommerce SEO Experts
Our team, rich in ecommerce SEO experience, knows the intricacies of online retail optimization.
Dedicated Project Managers
Each account benefits from a dedicated manager, ensuring seamless execution and communication.
Certified Professionals
Our team holds accreditations in advanced ecommerce SEO practices from leading industry institutions.
Innovative SEO Strategies
Stay ahead in e-commerce SEO in Ireland with our cutting-edge strategies. We keep abreast of the latest trends and algorithms to ensure your business stays ahead of the competition.
Drive Traffic and Sales with Comprehensive Ecommerce SEO
With adept Ecommerce SEO, you not only enhance visibility but also drive targeted traffic, ensuring increased sales and a broader customer base
RankRocket Elevates Online Stores Across Business Sectors
B2B
Boosting the visibility of B2B ecommerce platforms, driving relevant industry-specific traffic.
B2C
Tailoring strategies that resonate with direct consumers, ensuring maximum conversions and repeat business.
Niche Markets
From artisanal crafts to specialty tech gadgets, we understand and cater to unique market demands.
Small to Medium Ecommerce Businesses
Offering bespoke SEO solutions tailored for SMEs, helping them compete with larger market players.
Benefits of Partnering with a Professional Ecommerce SEO Agency
Industry Expertise
A dedicated Ecommerce SEO agency holds the blueprint to successful online store optimization, having catered to diverse industries.
Resource Allocation
By offloading your SEO needs, you can focus on other vital business processes, like product development and customer service.
Stay Ahead of Trends
The world of ecommerce is fast-paced. A dedicated agency ensures your platform is always ahead of SEO trends and algorithm shifts.
Maximized Conversions
Advanced strategies not only drive traffic but ensure the visitors convert, boosting your sales numbers.
Enhanced Online Visibility
Strategic ecommerce SEO ensures that your products are visible to those actively searching for them, skyrocketing organic traffic.
Holistic Ecommerce Growth
Beyond SEO, agencies provide a comprehensive approach, incorporating UX/UI suggestions, content strategy, and more.
Analytics and Insights
Regular reports highlight user behavior, popular products, and potential areas of improvement, guiding future strategies.
Cost-Effectiveness
Instead of building an in-house team, an outsourced agency often brings better results with lesser financial outlay.
Customized Growth Strategies
Recognizing the distinctiveness of each online store, SEO strategies are crafted to align with your product line and target audience.
Google Speaks: Our Success in Rankings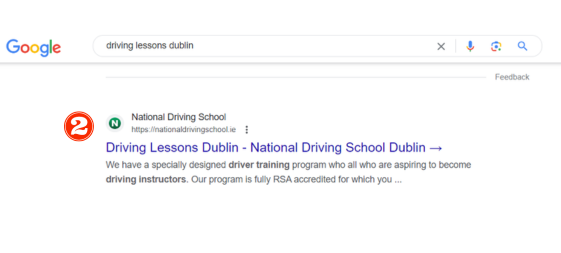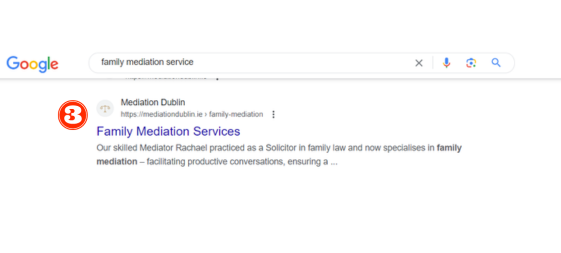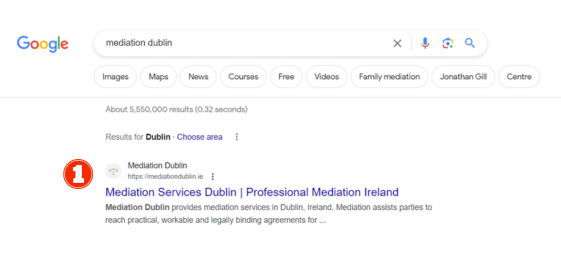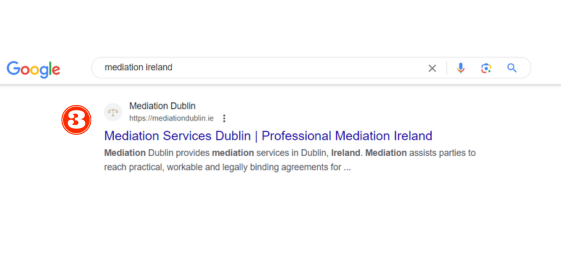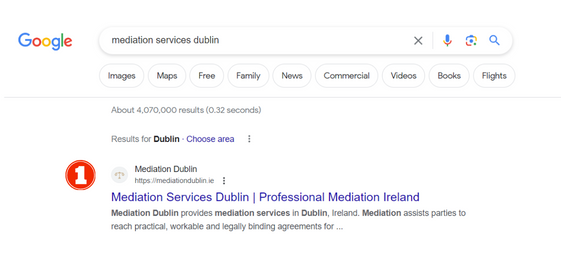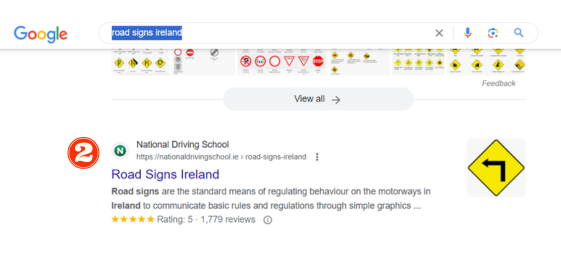 Trust RankRocket
We Are Ecommerce SEO Maestros
Over the years, RankRocket has brilliantly navigated the complexities of Ecommerce SEO, catapulting countless Irish online stores to the top of search results. Our track record in boosting organic traffic, conversions, and sales volume is evidence of our unmatched prowess.
What Our Client Says About Us
Hayley Bocking
Hard to put into words how amazing these guys are! Top quality website design and really nice people too! They help you everystep of the way and even after when the website is finishedthey offer additional support. You can tell how enthusiastic they are about what they do! Thank you :)!
Dennis
Hi. Just wanted to thank Kevin and the team at RankRocket for doing such a savage job on my website. They are honest and clear in what they are going to do and always contactable. Affordable and professional and on my level .Thats why im staying with them.
Chris Good Luck Lowe
RankRocket team did my website for me much better than I had imagined. They helped me through the whole process and gave me advice on things I didn't know about. Will be using in the future and would highly recommended.
Rankrocket: The Ecommerce Seo Beacon In Ireland

At RankRocket, we position ourselves as the paramount Ecommerce SEO agency in Ireland, excelling in optimizing online stores, enhancing organic traffic, and increasing sales. With our holistic approach and deep-rooted expertise, we guide online businesses to ascend the search ranks and achieve sustainable growth in the digital domain.
Words from the Director
"As the Director of RankRocket, my dedication runs deep in providing exceptional Ecommerce SEO services to online merchants in Ireland. In the ever-evolving digital marketplace, our commitment is to ensure your online store stands out, reaching customers who are actively seeking your products. Collaborate with us, and witness the tangible growth in your online sales and brand recognition."
– Kevin Horgan
GET A QUOTE NOW
Expand your business with our offshore resources