Google My Business Agency Ireland
Elevate Your Local Presence with RankRocket
Seeking proficient Google My Business management in Ireland?
RankRocket is your premier choice, ensuring your business shines locally and attracts the right audience.
For Google My Business Management in Ireland
Elevate Your Local Presence with RankRocket's Comprehensive Google My Business Solutions
Profile Optimization
Ensure your business listing is accurate, up-to-date, and designed to stand out in the local search landscape.
Post Management
Keep your audience engaged with regular updates, offers, events, and news about your business.
Review Management
Engage with customer feedback, respond to reviews, and foster trust through transparency and open communication.
Insight Analysis
Harness the power of Google My Business analytics to understand customer interactions, trends, and areas of improvement.
Photo and Video Management
Enhance your listing's appeal with high-quality visuals, showcasing your services, products, and establishment.
Local Search Boosting
Implement strategies to improve your ranking in local search results, driving more foot traffic and local online engagements.
GMB Listing Audits
Periodic assessments to ensure all information is accurate and the best practices are in place for maximum visibility.
Q&A Management
Efficiently manage and respond to customer questions on your listing, positioning your business as attentive and customer-focused.
Competitor Benchmarking
Stay ahead by understanding how your local competitors are performing and adapting strategies accordingly.
Get a Free GMB Analysis Now!
A meticulous Google My Business analysis is pivotal in maximizing your local online presence. With our complimentary analysis, clients acquire detailed insights into their GMB listing's performance, from visibility metrics to customer engagement patterns, and receive actionable recommendations to optimize their local standing. Unearth the core components of a GMB analysis and understand its instrumental role in your local digital success. Browse through our elaborate template that highlights the in-depth insights our analysis promises.
Boost Your Local Presence with RankRocket's Streamlined GMB Process
Website Assessment
We dive deep into your online store to pinpoint optimization opportunities.
Keyword Research
Our team identifies high-potential keywords targeting your products and niche market.
On-Page Optimization
Enhancing product descriptions, meta tags, and website structure for maximum search engine compatibility.
Content Strategy
Creation of compelling product content, blogs, and guides to engage and convert your visitors.
Technical SEO
Ensuring fast load times, mobile optimization, and smooth user experience to keep both customers and search engines happy.
Link Building
Establishing quality backlinks to improve domain authority and rankings.
Performance Analytics
Monitoring traffic, sales, and keyword rankings to measure the impact of our efforts.
Strategy Refinement
Tweaking and refining the seo approach based on analytics and industry trends to ensure sustained growth and prominence.
Trust RankRocket for Premier Google My Business Solutions in Ireland
24/7 Support
Our dedicated team is on standby to assist you, ensuring your GMB listing is always optimized.
Tailored Insights
Get customized performance reports, reflecting your local visibility and engagement metrics.
Local SEO Specialists
Rely on the in-depth knowledge of our team, seasoned in local optimization and GMB best practices.
Dedicated Project Managers
A devoted manager for your account, ensuring consistency and clear communication.
Certified Experts
Our professionals are trained and certified in local SEO and Google's best practices for GMB.
Innovative SEO Strategies
Stay ahead in Google My Business with our innovative SEO strategies tailored for Ireland. We consistently update to align with the latest trends and algorithms, ensuring your business leads the competition.
Harness Local SEO and Connect with Your Local Audience Directly
With a fully optimized Google My Business (GMB) listing, you can effectively engage with your local audience, amplify your local presence, and enhance organic discoverability, leading to more in-store visits and improved local sales
RankRocket Offers GMB Optimization for a Diverse Range of Businesses
B2B
We assist B2B companies in solidifying their local online presence and driving quality foot traffic.
B2C
Our techniques enhance local discoverability, encouraging more local customers to choose B2C businesses.
G2G
We optimize GMB listings for government bodies, emphasizing public engagement and clear information access.
Small Medium Businesses
We deliver tailored GMB solutions for small to medium enterprises, ensuring they stand out in local searches.
Benefits of Engaging with a Professional GMB Agency
Local Expertise
A dedicated GMB agency brings on-the-ground knowledge of local markets, ensuring your listing resonates with the local audience.
Time Efficiency
Delegate your GMB management to experts, allowing you to channel your efforts into core business operations.
Stay Relevant
Google My Business is continually evolving. Partnering with a specialist agency ensures your listing always complies with the latest GMB best practices.
Drive Local Traffic
An optimized GMB listing by a professional agency ensures you're the top choice for locals, driving both online inquiries and in-store visits.
Enhanced Local Visibility
By implementing strategic GMB optimizations, an agency ensures your business shines in local searches and on Google Maps.
Integrated Local Marketing
Agencies combine GMB optimization with other local marketing tactics such as local SEO and review management for holistic local dominance.
Data-Informed Adjustments
Using GMB insights, agencies can refine your listing for better engagement, visibility, and customer interaction.
Cost-Efficiency
Outsourcing GMB management is often more budget-friendly than trying to manage it in-house, without the steep learning curve.
Tailored Local Strategies
Recognizing the uniqueness of each business, GMB agencies craft strategies that align with your specific local audience and business objectives.
Google Speaks: Our Success in Rankings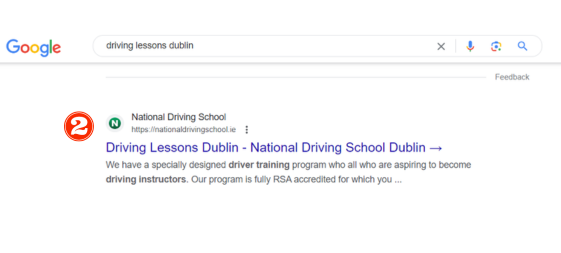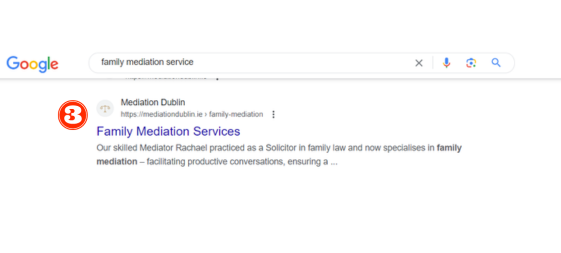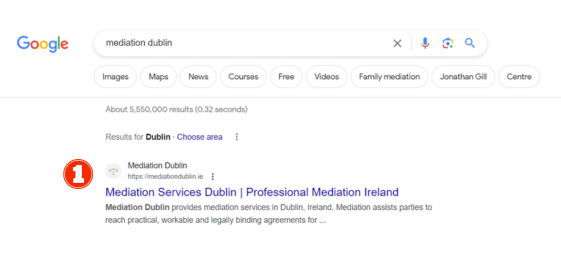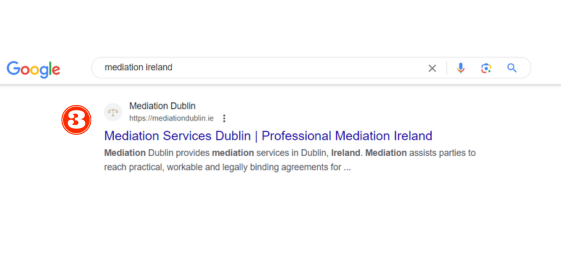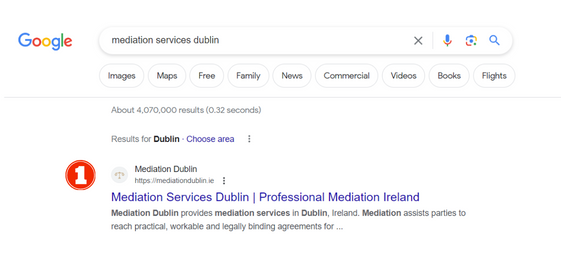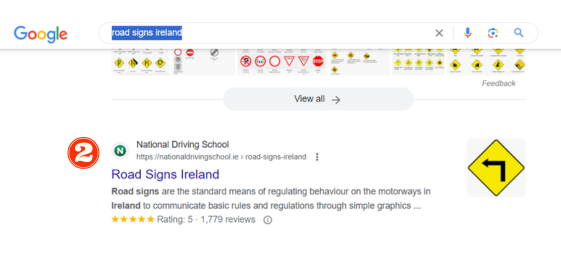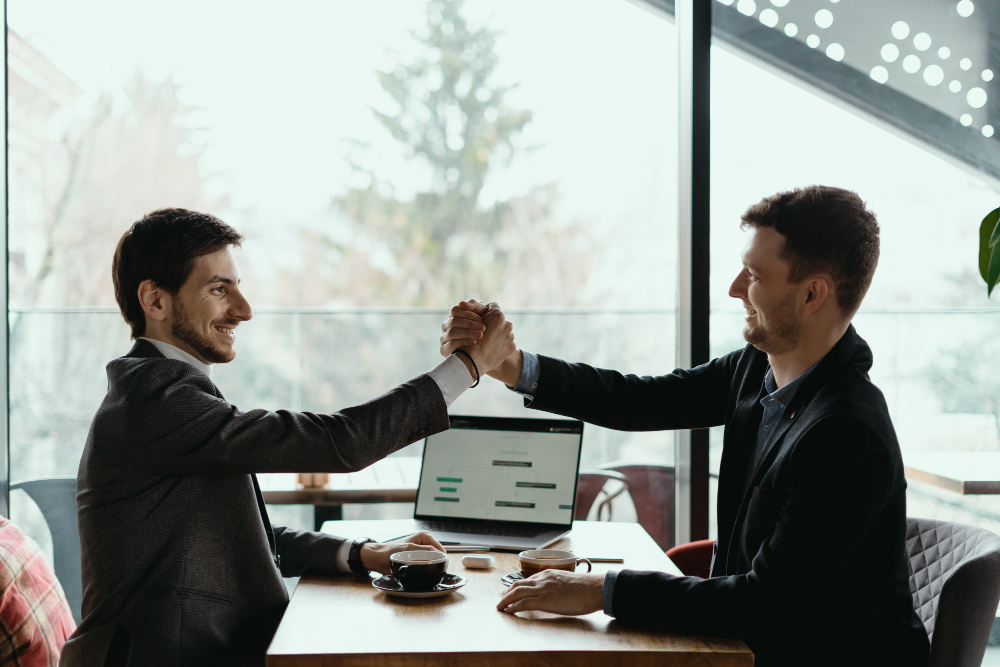 Trust RankRocket
We Excel in Local Online Optimization
Over the years, RankRocket has proficiently aided numerous Irish businesses in magnifying their local online footprint through Google My Business. Our history of consistently enhancing local search performance and increasing in-store visits is a testament to our expertise.
What Our Client Says About Us
Hayley Bocking
Hard to put into words how amazing these guys are! Top quality website design and really nice people too! They help you everystep of the way and even after when the website is finishedthey offer additional support. You can tell how enthusiastic they are about what they do! Thank you :)!
Dennis
Hi. Just wanted to thank Kevin and the team at RankRocket for doing such a savage job on my website. They are honest and clear in what they are going to do and always contactable. Affordable and professional and on my level .Thats why im staying with them.
Chris Good Luck Lowe
RankRocket team did my website for me much better than I had imagined. They helped me through the whole process and gave me advice on things I didn't know about. Will be using in the future and would highly recommended.
RankRocket: Your Premier Google My Business Agency in Ireland
At RankRocket, we stand out as a foremost GMB agency in Ireland, specializing in refining GMB listings, amplifying local visibility, and driving targeted foot traffic. Our unwavering commitment and deep expertise empower businesses to fortify their local standing and sustain long-term local market growth.
Words from the Director
"As the Director of RankRocket, I am profoundly dedicated to offering unparalleled Google My Business (GMB) services to businesses throughout Ireland. Our aim is to enhance your local online presence, connecting you more effectively with your community. Entrust your GMB needs to us, and observe a transformative change in how locals engage with your business."
– Kevin Horgan
GET A QUOTE NOW
Expand your business with our offshore resources