Drive Targeted Traffic and Boost Conversions with RankRocket
Looking for a PPC agency in Ireland that focuses on results? RankRocket specialises in developing effective pay-per-click programmes that produce demonstrable results and maximise your ROI.
Start Driving Conversions with PPC Today!
Our PPC experts are ready to boost your online visibility and drive targeted traffic to your business. Schedule a consultation to discuss your PPC goals.
Elevate Your Online Success with RankRocket's Proven PPC Process
Why Choose RankRocket?
Count on RankRocket for Exceptional PPC Services in Ireland
Proven Results
Our PPC strategies have consistently delivered measurable results and increased ROI for our clients.
Strategic Approach
We tailor PPC campaigns to align with your business objectives and target audience.
Data-Driven Decisions
Our PPC decisions are based on data and analytics, ensuring optimal performance.
Transparency
We maintain open communication and provide transparent reporting on campaign performance.
Continuous Optimization
We continuously refine PPC campaigns to improve performance and achieve better results.
Perks of Partnering with a PPC Agency
Unlock the Power of PPC Advertising and Achieve Rapid Business Growth
Collaborating with a PPC agency offers numerous advantages that boost your online visibility and drive conversions.
We Cater PPC Services For
RANKROCKET PROVIDES PPC SOLUTIONS FOR VARIOUS BUSINESS TYPES
Startups
We help startups gain instant visibility and drive targeted traffic with efficient PPC campaigns.
E-Commerce Stores
We drive sales and conversions for e-commerce businesses through strategic PPC advertising.
Small Medium Businesses
Our PPC strategies cater to the unique needs and budgets of small and medium-sized businesses.
Established Brands
We revamp PPC campaigns for established brands, maximizing ROI and increasing market share.
Benefits of PPC Advertising
Words from the Director
"As the Director of RankRocket, I'm dedicated to delivering exceptional PPC services that drive real results for businesses in Ireland. Our team of PPC experts is committed to maximizing your online visibility and boosting your conversions through strategic campaigns."
Trust RankRocket
We Deliver Results
Over the years, RankRocket has successfully driven high-performing PPC campaigns that have elevated our clients' online presence and accelerated business growth.
Our PPC Clients
Our Satisfied PPC Clients in Ireland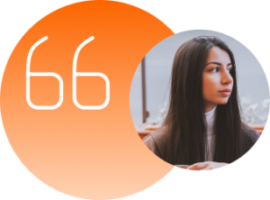 Hard to put into words how amazing these guys are! Top quality website design and really nice people too! They help you every step of the way and even after when the website is finished they offer additional support. You can tell how enthusiastic they are about what they do!
Thank you :)!

Hayley Bocking
H-Recruitment