Reputation Management Ireland
Safeguard Your Brand's Image with RankRocket's Expertise
Eager to sculpt a pristine online reputation?
RankRocket is your definitive partner in Ireland for meticulously crafted reputation management strategies that protect and elevate your brand's standing.
Reach Out for Comprehensive Reputation Management Services in Ireland
Secure Your Brand's Esteem with RankRocket's Premier Reputation Management Services
Online Audit & Monitoring
Constant vigilance over your brand's online mentions, reviews, and feedback across digital channels.
Review Management
Promptly addressing reviews, both positive and negative, ensuring your brand's image remains intact and respected.
Crisis Response Strategies
Crafting contingency plans to address potential online crises, mitigating damage and restoring trust swiftly.
Brand Image Enhancement
Proactively publishing positive content and testimonials, overshadowing any negative impressions and fortifying your brand's image.
Social Media Monitoring
Keeping a watchful eye on mentions, comments, and messages on social platforms, addressing concerns and shaping narratives.
SEO for Reputation
Leveraging search engine optimization to promote positive content and reduce the visibility of unfavorable mentions.
Feedback Loop Creation
Establishing mechanisms to collect and address customer feedback, ensuring continuous improvement and customer satisfaction.
Competitor Reputation Analysis
Understanding the reputation of competitors to identify potential opportunities and threats in your industry.
Training & Guidelines
Equipping your internal teams with best practices and guidelines on maintaining a pristine online reputation.
Monthly Reporting & Insights
Providing detailed monthly reports on your brand's online reputation metrics, insights, and actionable recommendations.
Get a Free Online Reputation Assessment Now!
Taking command of your brand's online reputation begins with a thorough evaluation. With our no-charge reputation assessment, clients receive a holistic overview of their brand's digital presence, from reviews to social mentions, paired with actionable recommendations to fortify and enhance their image.
Plunge into the critical components of an online reputation assessment and understand its paramount importance in defending your brand's image and trustworthiness. Explore our detailed template that showcases the profound evaluations and insights you can anticipate from our assessment.
Safeguard Your Brand's Image with RankRocket's Robust Reputation Management Approach
Reputation Audit
We initiate by evaluating your current online reputation, spotting positive highlights and areas demanding attention.
Monitoring And Alerts
Our team sets up real-time monitoring for brand mentions, reviews, and feedback across various digital platforms.
Content Strategy
Creating authoritative content that reinforces brand credibility and counters any negative narratives in the online sphere.
Review Management
Promptly addressing both positive and negative reviews, showing your commitment to customer satisfaction.
Social Listening
Monitoring social media channels for brand mentions, and engaging constructively with users to foster positive sentiment.
Crisis Management
Preparing for potential reputation crises with proactive strategies and timely interventions to mitigate damage.
Performance Tracking
Regularly reviewing the brand sentiment and public perception metrics to gauge the effectiveness of our strategies.
Continuous Optimization
Adapting and refining our approach based on real-world feedback and emerging reputation management trends to ensure sustained brand positivity.
Trust in RankRocket: The Apex of Reputation Management Solutions in Ireland
24/7 Monitoring
Our vigilant team is continuously on guard, ensuring your brand's reputation remains impeccable online.
Tailored Solutions
We design reputation management strategies uniquely suited to uphold and enhance your brand's image.
Reputation Management Veterans
Our skilled experts, adept in the nuances of online brand perception, ensure your brand is perceived in the best light.
Dedicated Project Managers
Each client collaborates with a dedicated manager, ensuring transparent communication and effective strategy execution.
Industry-Accredited Expertise
Our team boasts certifications and accolades in reputation management, underpinning our authority in safeguarding your brand's image.
Proactive Damage Control
Before any potential issues escalate, our proactive measures identify and address them, ensuring your brand's image remains untarnished in the digital realm.
Fortify Your Brand Image with Strategic Reputation Management by RankRocket
Investing in effective Reputation Management not only safeguards your brand's image but also propels trust, credibility, and business growth in the digital sphere
RankRocket Shields and Elevates Brand Images Across Varied Business Landscapes
B2B
Strategically managing online perceptions to ensure businesses maintain a sterling reputation in the professional community, fostering trust and collaborative opportunities.
B2C
Monitoring and responding to consumer feedback, ensuring brands consistently appear trustworthy and reliable in the eyes of their customers.
Niche Markets
Tailoring reputation management tactics for specialized sectors, ensuring positive brand sentiments in unique market spaces.
Small to Medium Businesses
Providing SMEs with comprehensive strategies to proactively manage their online reputation, ensuring they stand tall against competitors and foster customer loyalty.
Benefits of Partnering with a Professional Reputation Management Agency
Reputation Expertise
Engaging a specialized Reputation Management agency offers the advantage of seasoned professionals who know how to effectively sculpt and maintain a positive brand image in the digital realm.
Focused Strategy
Allocate your business resources wisely, allowing reputation experts to handle online sentiments while you concentrate on core business operations.
Stay Proactive
The online landscape changes rapidly. An adept agency can anticipate reputation challenges and address them head-on, often before they escalate.
Damage Control
In the event of negative press or reviews, swift and strategic responses can mitigate potential harm and reestablish trust.
Broad Spectrum Monitoring
Harness tools and methodologies that track mentions across various platforms, from social media to review sites, ensuring comprehensive coverage.
Comprehensive Reporting
Regularly updated reports offer insights into brand sentiment, potential PR challenges, and areas of improvement.
Cost-Effective Management
By outsourcing reputation management, you get access to expert services without the expenses of maintaining an in-house team.
Tailored Strategies
Every brand faces unique challenges and audience dynamics. Acquire customized solutions that cater specifically to your brand's needs and market position.
Strengthened Brand Equity
A maintained positive online reputation boosts brand value, fostering trust among current clients and enticing potential customers.
Long-Term Success
Continuous monitoring and proactive strategies ensure that your brand's reputation remains untarnished, driving business growth and client loyalty in a competitive digital world.
Google Speaks: Our Success in Rankings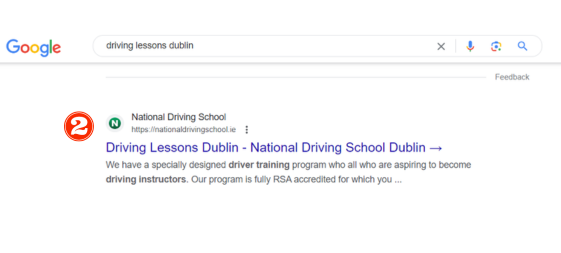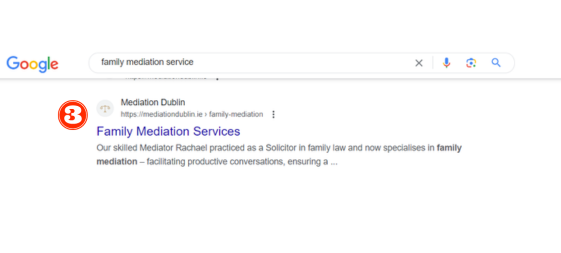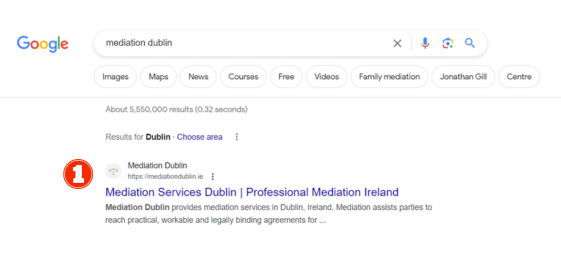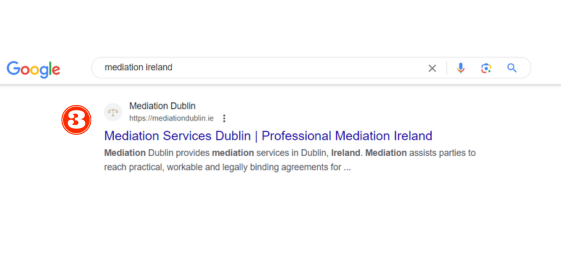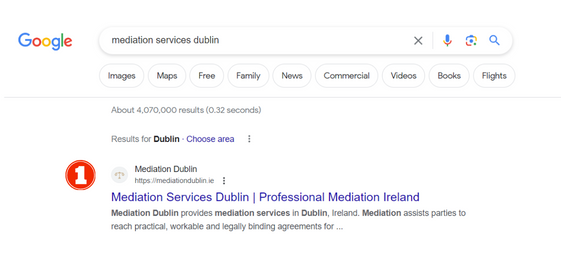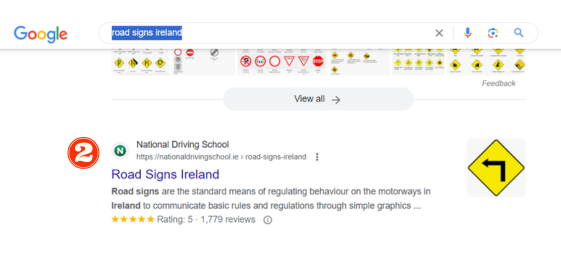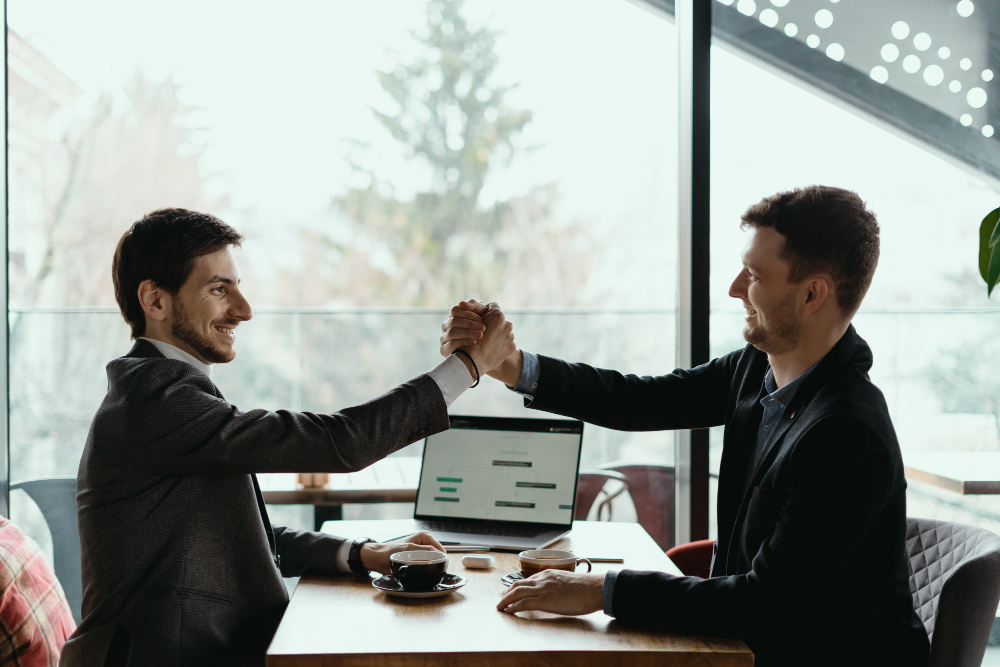 Trust RankRocket
Leaders in Reputation Management Excellence
As RankRocket journeyed through the dynamic digital landscape, we have consistently steered brands away from potential reputation pitfalls, and uplifted those in need. Serving numerous Irish businesses, our unparalleled expertise in managing online sentiments, addressing negative feedback, and promoting positive brand image stands as a beacon of our proficiency in reputation management.
What Our Client Says About Us
Maurice O'Sullivan
Our website's traffic doubled within months of working with RankRocket. Their SEO & Website Consulting Services are truly the gold standard in Ireland.
Ciara
RankRocket's expertise is evident in the results. Our site now ranks at the top for competitive keywords, and their guidance has transformed our online presence. They're the best in the business!
Niamh Callaghan
Navigating the digital landscape can be daunting, but with RankRocket by our side, it's been a breeze. From SEO strategies to website optimization, they've delivered unparalleled results for our brand in Ireland.
RankRocket: Ireland's Forefront in Reputation Management
At RankRocket, we position ourselves as the gold standard for Reputation Management in Ireland. With a sharp focus on maintaining and enhancing online brand images, we delve deep into the digital realm to identify, address, and sculpt perceptions. By marrying advanced technology with strategic prowess, we ensure that businesses enjoy the trust and confidence of their audience in an ever-evolving digital era.
Words From The Director
"As the Director of RankRocket, I take immense pride in offering exceptional Reputation Management services to businesses across Ireland. In an age where a brand's digital footprint can make or break its image, our mission is to fortify and uphold your brand's positive reputation. We're committed to ensuring that your business shines brightly in the vast digital expanse. Align with us, and witness the transformative power of expertly managed online reputation on your brand's stature and success."
– Kevin Horgan
GET A QUOTE NOW
Expand your business with our offshore resources