Shopify SEO Agency in Ireland
Ireland's Shopify SEO Leaders: RankRocket Boosts Your E-commerce Game
Seeking top-notch Shopify SEO in Ireland?
Look no further. RankRocket is your premier partner in navigating the expansive world of Shopify. We refine, optimize, and guarantee that your e-commerce store grabs the attention it truly deserves. Connect with a relevant audience and watch your sales soar.
For Shopify SEO Services in Ireland

Shopify SEO Services By RankRocket: Drive Your Store To The Top Of Search Rankings
Shopify Keyword Research
Plunge deep into the extensive Shopify universe with our comprehensive keyword research. We pinpoint keywords that mirror your products and resonate with your potential clientele.
Shopify Product Page Optimization
Revitalize your product pages with professionally curated titles, meta descriptions, and alt tags that cater to both search engine algorithms and prospective buyers.
Shopify Rich Snippet Implementation
Enrich your product listings with structured data. Our experts implement rich snippets, making your products stand out in search results, enhancing click-through rates.
Shopify Mobile SEO Refinement
With the rising tide of mobile shoppers, we calibrate your Shopify store for optimal mobile performance, ensuring users enjoy a frictionless browsing and shopping experience.
Shopify Google Shopping Integration
Enhance your visibility with our Google Shopping integration service. We systematically list your products, drawing in authentic buyers and amplifying conversions.
Shopify Brand Identity Design
Cultivate a distinctive online identity on Shopify. Our squad crafts a brand aesthetic that encapsulates your brand's essence, engaging and retaining your target demographic.
Shopify Store Audit
Regularly evaluate your Shopify store with our exhaustive audits. We spotlight areas of enhancement, ensuring your e-commerce momentum never falters.
Shopify SEO Roadmap & Advisory
Stay in sync with e-commerce evolution through our strategic guidance. Our Shopify SEO advisories keep you updated with contemporary trends and effective methodologies.
Shopify Review Moderation
Customer testimonials can make or break purchase decisions. We assist in overseeing and responding to feedback, ensuring your brand remains in a positive light.
Shopify Performance Analytics & Insights
Gauge the pulse of your Shopify store. Armed with intricate analytics and insights, we empower you to make decisions that are anchored in data.
Shopify SEO Skill-building Sessions
Equip your in-house team with the nuances of Shopify SEO. Our bespoke training modules and seminars hand you the arsenal to sustain and accentuate your Shopify dominance.
Shopify International Growth Blueprint
Stretch your e-commerce horizons globally with our international expansion blueprints tailored for Shopify. Whether targeting markets in North America, Oceania, or elsewhere, we guide you through the labyrinth of global e-commerce, ensuring a solid foothold in new terrains.
Secure A Free Shopify SEO Audit Today!

Navigating the complexities of the Shopify e-commerce landscape demands an in-depth Shopify SEO assessment. With our no-cost audit, clients receive a detailed analysis covering areas such as keyword effectiveness, product page optimization status, competitor positioning, technical Shopify SEO checks, and hands-on strategies to boost visibility, search rankings, and customer interactions on the platform.
RankRocket's Tailored Shopify SEO Solutions Guarantee Online Store Supremacy
Understand The E-Commerce Landscape
We immerse ourselves in the Shopify environment, comprehending the intricacies of your product category and the preferences of your potential customers.
Optimization Blueprint
Our adept specialists craft a personalized Shopify SEO strategy, sculpted specifically for your online store.
Store Enhancement
We refine the backend technicalities, visual appeal, and keyword embedding of your store pages, ensuring they capture the attention of search engines and shoppers alike.
Captivating Product Narratives
Our content expertise is dedicated to creating engaging and relevant descriptions that not only rank well but also entice the audience, illuminating your product's unique selling points.
Performance Surveillance
Leveraging state-of-the-art tools and analytics, we consistently monitor and report your Shopify store's performance, ensuring you're always aligned with the latest e-commerce trends.
Tactical Refinement
By being in sync with the ever-evolving world of Shopify and broader e-commerce dynamics, we perpetually adapt our strategies, ensuring your online store remains at the pinnacle of search results and customer preferences.
RankRocket Boosts Your Shopify Store with Premier Shopify SEO Services in Ireland
24/7 Store Analysis
Day or night, our specialists are persistently monitoring, ensuring that your Shopify store remains optimized, functional, and search-friendly.
Customized Analytics
Receive insights tailored to your e-commerce goals, helping you understand store performance, customer behavior, and sales trajectories.
Dedicated Shopify SEO Expertise
Harness the profound knowledge of our Shopify SEO veterans, committed to elevating your store's rankings and visibility.
Seamless Team Synergy
Our integrated in-house ensemble works harmoniously, dedicating their combined energies to amplify your Shopify store's online footprint.
Certified Mastery
Boasting official Shopify SEO certifications, our team promises that your online store benefits from top-tier techniques and an in-depth comprehension of the Shopify platform.
Forefront E-commerce Approaches
Remain at the pinnacle of e-commerce evolution. We consistently recalibrate our strategies in line with the latest Shopify and SEO trends, ensuring RankRocket patrons always enjoy a competitive edge in the digital arena.
Harness Shopify SEO to Sculpt Your Online Store for the Distinctive Irish Audience
An expertly optimized Shopify store is tailored meticulously for the Irish market, enhancing the shopping experience and effortlessly boosting your website's visibility. The result?
Soaring sales and a loyal customer base in the heart of Ireland
RankRocket Excels in Shopify SEO Services Catering to Diverse Business Domains in Ireland
Local Irish Retailers
We empower local businesses by optimizing their Shopify store for the unique Irish market, ensuring they capture the essence of local trends and preferences, and solidify their online prominence.
E-commerce Giants
For the major players in the e-commerce world, we tailor a sophisticated Shopify SEO approach. Our strategies guarantee enhanced visibility, driving sales, and strengthening brand affinity amongst the Irish audience.
Niche Artisans and Craftsmen
We understand the distinct appeal of handcrafted, artisan products. By optimizing Shopify stores for these niche sellers, we ensure their crafts don't just find an audience, but resonate deeply with them.
Fashion and Lifestyle Retailers
Ireland's fashion and lifestyle scene is vibrant and diverse. We specialize in Shopify SEO for these sectors, ensuring brands and designers showcase their collections effectively and captivate their target demographics.
Gourmet and Specialty Foods
For those offering Ireland's rich gourmet and specialty foods, we craft an SEO strategy that highlights the authenticity and flavors of their offerings. Our efforts ensure that the culinary delights reach and entice the discerning palates of the Irish populace.
Health and Beauty Brands
With the health and beauty sector booming, we offer specialized Shopify SEO services, ensuring brands in this domain stand out, resonate with the audience's needs, and establish themselves as trusted names in Ireland's e-commerce sphere.
Why Choose RankRocket for Your Shopify SEO Needs in Ireland?

Shopify-Centric Expertise
Our dedicated Shopify SEO experts possess an unrivaled understanding of the platform's intricacies. This proficiency ensures your Irish online store is optimized for maximum visibility and conversion.
Time-Efficient Operations

Delegate the intricate maze of Shopify SEO to us. This allows you to channel your energies into managing and expanding your business, while we sculpt your online store's impressive digital footprint.
State-of-the-Art Approaches
As Shopify's nuances change, our strategies evolve. We're perennially aligned with the platform's best practices, ensuring your store stays ahead of the curve in Ireland's digital marketplace.
Focused Organic Traffic
Our tailored SEO strategies for Shopify are designed to drive quality, purchase-intent traffic to your site, increasing both sales and customer loyalty in the Irish market.
Amplified Store Visibility
Utilizing advanced Shopify SEO techniques, we ensure that your products and brand stand out, reaching the right Irish audiences with precision.
Comprehensive Shopify Enhancement
RankRocket offers a full-suite Shopify SEO solution, encompassing everything from optimized product listings and compelling visuals to captivating meta descriptions and robust back-end SEO.
Data-Driven Decision Making
We harness advanced Shopify analytics to derive deep insights, ensuring our SEO strategies for your Irish store are grounded in real-time data and tangible results.
Affordable Excellence
With RankRocket, premium doesn't mean pricey. Our Shopify SEO offerings are crafted to deliver top-tier results without straining your financial resources.
Tailor-Made SEO Plans
Every online store is distinct. We invest the time to understand your brand, products, and the unique needs of your Irish audience, crafting bespoke Shopify SEO strategies that resonate and deliver.
Sustainable Digital Growth
Beyond just immediate SEO results, our vision encompasses the long-term digital success of your Shopify store in Ireland. Continuous monitoring, tweaking, and refining ensure you remain the preferred choice for your target audience.
Google Speaks: Our Success in Rankings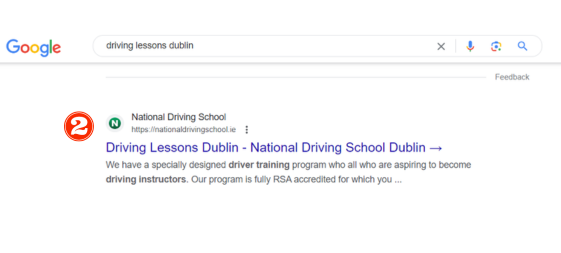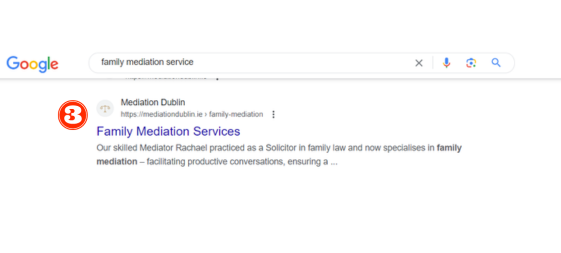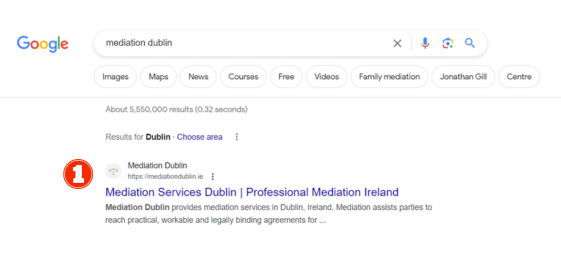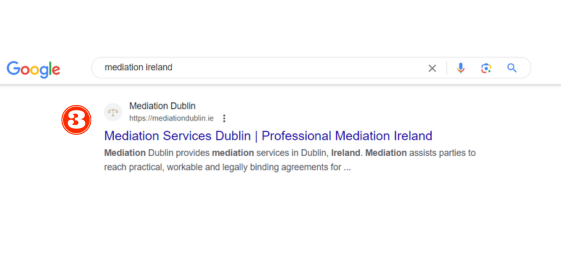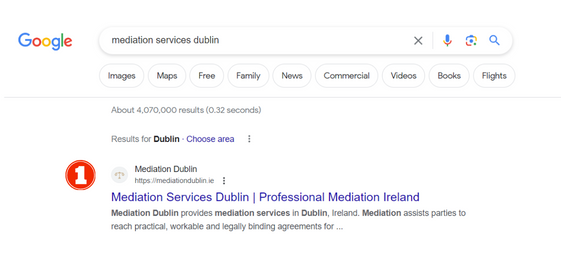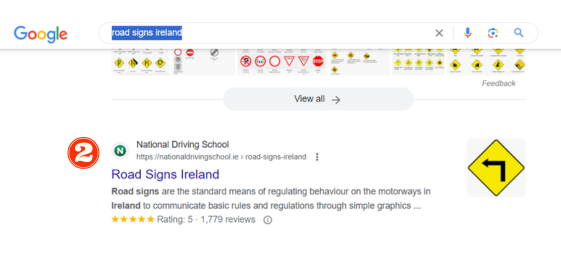 Our Milestones Speak Volumes
Entrust RankRocket: When You Rise, We Shine.
RankRocket's journey in the world of Shopify SEO, especially within the vibrant landscape of Ireland, has been nothing short of transformative. Our commendable record of supercharging store traffic, elevating conversion rates, and creating enduring brand loyalties for countless Irish Shopify merchants exemplifies our commitment, prowess, and deep-rooted expertise in this specialized arena.
What Our Client Says About Us
Hayley Bocking
Hard to put into words how amazing these guys are! Top quality website design and really nice people too! They help you everystep of the way and even after when the website is finishedthey offer additional support. You can tell how enthusiastic they are about what they do! Thank you :)!
Dennis
Hi. Just wanted to thank Kevin and the team at RankRocket for doing such a savage job on my website. They are honest and clear in what they are going to do and always contactable. Affordable and professional and on my level .Thats why im staying with them.
Chris Good Luck Lowe
RankRocket team did my website for me much better than I had imagined. They helped me through the whole process and gave me advice on things I didn't know about. Will be using in the future and would highly recommended.
RankRocket: Leading the Charge in Shopify SEO in Ireland

At the forefront of Shopify SEO in Ireland, RankRocket has carved a niche for itself as the go-to authority for maximizing online store visibility, channeling organic traffic, and enhancing brand recognition on the Shopify platform. By leveraging our deep-rooted knowledge and unwavering dedication, we guide e-commerce businesses to establish an unshakeable presence on Shopify, ensuring they consistently thrive and achieve unparalleled success.
A Message from Our Director
"Guiding RankRocket, my dedication is unwavering in delivering unmatched Shopify SEO services to the ever-evolving e-commerce landscape of Ireland. Our ambition isn't confined to just amplifying your online store visibility; it's about harnessing the vast capabilities of Shopify to propel your e-commerce endeavors to unprecedented milestones. Collaborate with us and experience how RankRocket's bespoke solutions can revolutionize your Shopify journey."
– Kevin Horgan
GET A QUOTE NOW
Expand your business with our offshore resources